Following the thoughts of Mastersys' last post, I've made a mix to say goodbye to Summer. It was an enjoyable 3 months and will welcome it again come the end of the year. I really enjoyed making this set, with some great tracks from some of my favourite artists, check it out.
Tracklist available at http://soundcloud.com/horsegbi/horse-bring-back-summer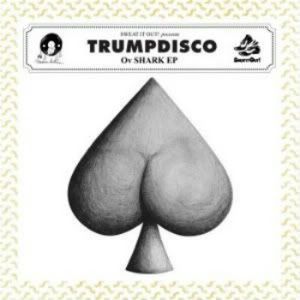 Trumpdisco released the OV Shark EP about a month ago on 'Sweat it out'. This Melbourne duo seems to be flourishing overseas and bringing out some massive originals and remixes for acts like Yolanda Be Cool, Adrian Lux and Haezer. The track
'Cut & Paste'
feat Airwolf is one I could listen too all day, everyday. A hustling, solid bassline backed by some cheeky female vocals makes it such a free flowing track. It almost reminds me of Solid Grooves (aka Switch)
'Sick Na Good
' released in '06 for its jackin' style and booming drumline.
'Do you want more of what you came for'
is another huge raw track definitely worth checking out.
Next track is
Volt
by Sound of Stereo, I really enjoy this track as it takes me back to Boys Noizes' 2007 debut album Oi Oi Oi. If you didn't already know, Boys Noize is King, and this track seems to again bring fourth the use of original and analogue synth sounds. Their are too many tracks around using synthesized sounds as almost filler in tracks, rather than settling on a roughish sounding, at times distorted, full length club track.
This last track just wants me wanna jump round like a monkey, which is certainly a good thing. Botneks remix of Tocadisco's
Bat3ria
brings a high energy and bouncy touch. Generally driven by a solid drumline, the track breaks down into a dubish beat, for which im not too much of a fan. It does give the track a chance to build and drop again though, and bring back the boogey.