Been a long and painful week, but lets move on to the weekend and play music non-stop, preferably with beer in hand.
Although these guys seem to release a new track what seems like almost weekly, This one stands out from the others. Following up from the tracks
'Rattle'
and
'Mode'
comes
L'amour
. Using samples from Daft Punks
Robot Rock
while building up before cutting into a tasty rolling beat creates a great dancefloor track. Rattle and Mode are very enjoyable tracks, but once spun by every jock around town and heard 4-5 times on a night out- its not too long before they lose their lustre.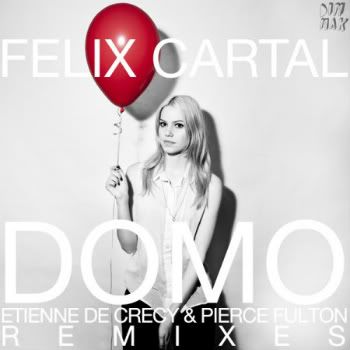 This track comes out of Dim mak from Felix Cartel. This track combines a soothing melody with a, what can be described as, jittery bassline. His last track
'Don't Turn on the Light'
was a favourite of mine getting plenty of play time on the decks.
Also check out the Etienne De Crecy remix for a bit of grunge complementing the original track. The Pierce Fulton remix goes a bit underground, but still delivers the element of suprise on the drop.